There are 5 dedicated studios for our Loc and Dubbing services.

Two of those are designed as mixing rooms and are specifically configured for 5.1 DVD, home video and television audio post-production. Each of these 5 rooms is fitted with identical hard disk recording and editing system. All Studios are equipped with a range of external dynamics chains, FX processors and DTM Plug-ins. Special AD-AC's are also available for use in a mastering chain. Monitoring is provided by Genelec and Focal loudspeakers in all rooms.
Dolby encoders/decoders are available, so that Dolby Digital and Surround mixes can be monitored and recorded. In addition to these studios the department also has access to a collaborating film mix Dolby 5.1 certified facility, for large scale theatre projects
Dub room 1 is designed for Theatrical dubbing.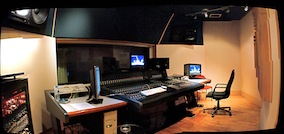 Dub rooms 2, and 4 are specifically designed for television dubbing and radio advertising projects.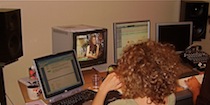 Studio 3 is designed for mixing….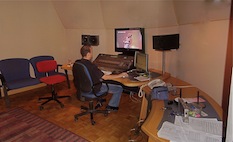 Studio 5 is designed for audio post, editing, copies, transfers, etc.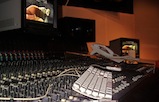 All 9 rooms are configured as digital recording and editing suites with Pro Tools 7.4 / 8 on Mac computers.
Studios are internally connected via our Gigabit network.

Project files and PT sessions are transferred and distributed to one another
of our studios for processing, mixing, editing or mastering. Sierra recordings has
also
SmartJog
, and uses
digidelivery
and FTP servers for secure and fast delivery.

All electronic Audio & Video file formats, B.WAV, MPEGS , QTM, WM, etch are
available for processing.Copies and transfers are carried out on any audio or
video format, Digi beta, beta sps, XDcam , DVC pro etch.